About Little Cahaba Chocolates
Little Cahaba Chocolates is a family Cottage Food Business in Leeds, Alabama. We can be found at local events and have participated at Leeds Creek Bank Festival, Mt. Laurel Fall Festival, Leeds Farmer's Market .  We celebrate holidays with truffles and treats at local businesses such as Mum & Me Mercantile and Green Up Garden Shop. We sell our products directly to you, so you can ask questions and learn about our truffles face to face!
Our chocolate truffles make great party wedding and baby shower favors as well as thank you gifts.
For parties, weddings and receptions, we need a two week notice, as this is a small batch, artisan company.  If ordering for a party or event, we ask a minimum order of 30 truffles with a maximum of five flavors.
We create the best, freshest chocolate truffles we can for you!
When you purchase Little Cahaba Chocolate truffles, you are getting quality ingredients and supporting your local small business.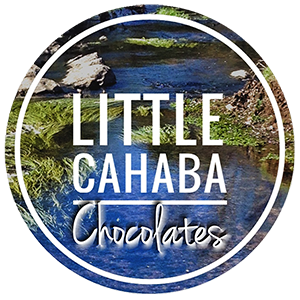 A Southern Hug in Every Bite
Artisan truffles made with organic cream and organic butter